Blue Rose Publishers, located in the metropolitan city, Delhi is an organized and well-experienced self-publishing house that offers end-to-end service to authors. 
With 50+ creative souls onboard and 3000+ accomplished dreams sitting on varied shelves, Blue Rose is now a huge family that is growing each day and becoming the best book publisher in India.
BlueRoseONE have always tried their best to come up with creative marketing strategies for their authors to promote their books.
Recently, having collaborated with the Hindu College Parliament for the Annual Literary Fest – Aaghaaz'20, which turned out to be a huge success, it spread great cheer and happiness all around.
Authors Krupa Somani, Vrinda Singh, Preety Praveen, and Dr. Poonam Maan Boora were vigorously involved in a panel discussion about– "Legalization of Prostitution"
Krupa Somani, author of 'Dating Jia' is a believer in love, with quite an interesting perspective to youth. She has a witty outlook towards the new age world, narrating dating experiences for her friends to laugh and reflect at. With a comic flair in her writing, she is the perfect mouthpiece of today's young women.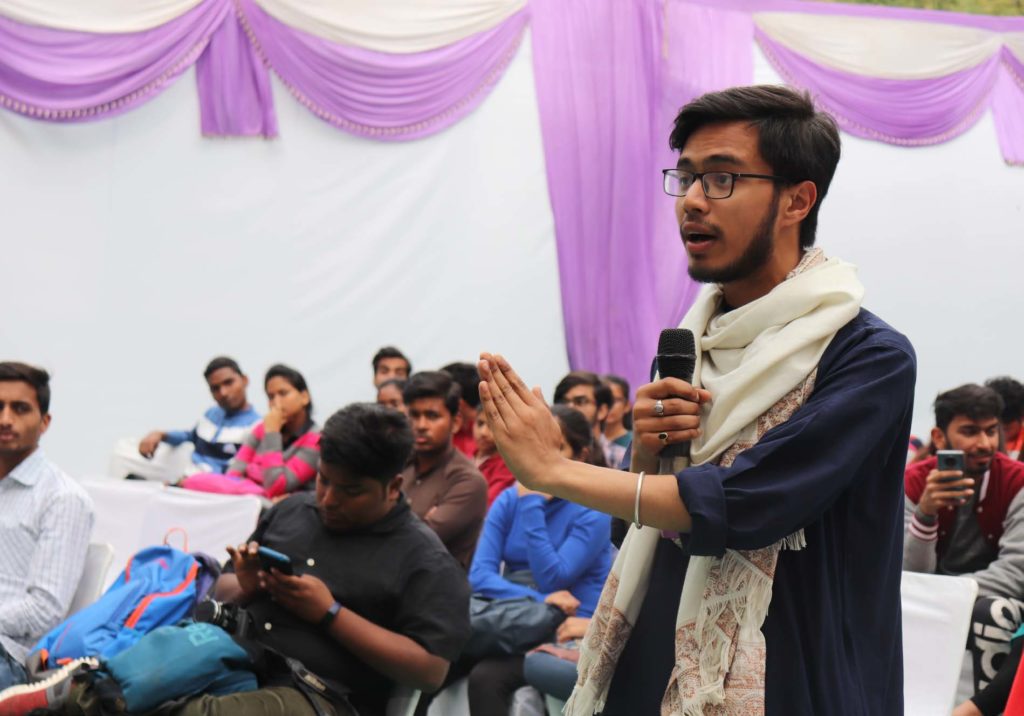 During the discussion when asked, "Do you think the legalization of prostitution will help sex workers?" She replied, "The benefit of legalization is that with the number of forced prostitutes, human trafficking might reduce because then the government could make a system to filter those who are forced into this. Society will not accept it immediately; it will take time but I am sure they will come around. So tomorrow their kids could have a brighter future by getting a better education and a chance to choose."
Vrinda Singh, author of '5 Minutes', is on a venture to capture the obscured unheard voices and liberalize them to the biggest possible audience. What makes her distinctive from the other writers of her age group is her finesse of writing that has emerged as not just perspicacious but also is an elucidation to the present-day injustice, prejudices, and miseries which is the desperate need for eradication from the society.
If you want to know what are the benefits of self-publishing a book!
Then Read: Benefits of Self-Publishing a Book in India
When asked, "Will the legalization of prostitution curb sexual assaults?" She responded, "The legalization of prostitution cannot directly curb the sexual assault but can help in decreasing the number of assaults substantially, voicing up the fear of the victims who face sexual harassment in the business of prostitution. 
Legalizing this consensus between the adults will develop a sense of responsibility in both the indulging parties. Pimps, Johns and the middlemen will be eliminated from the legalizing action who are the major conduit of harassment."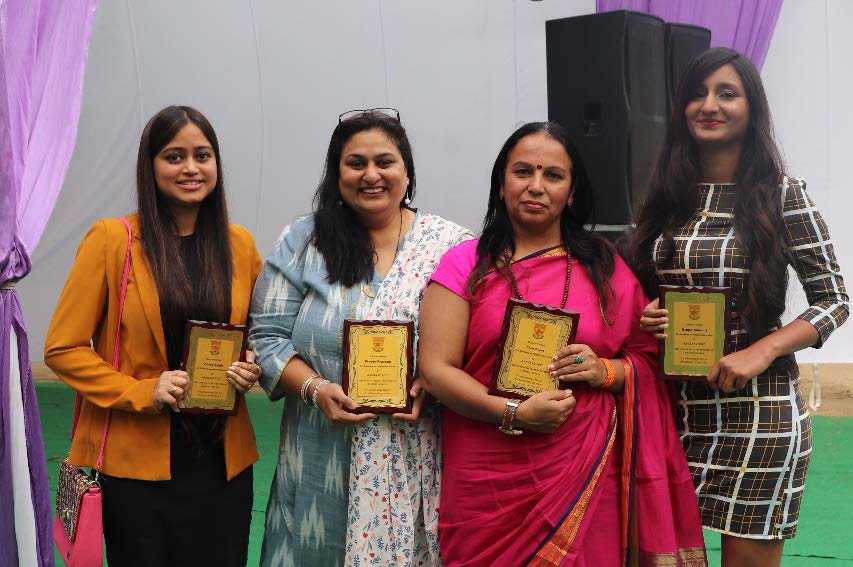 Have You Also Written a Book? Publish it today!
Publish your book with India's most trusted Self-publishing house – "Blue Rose Publishers".
Get Your free self-publishing guide now…
Publish Book Now: 
Preety Praveen, author of 'Cross Connection', is a psychologist by profession. She has written poems and stories and even tried her hand at writing and directing a couple of theatre plays and short movies. She strongly believes that to be happy, we've to make our surroundings happy. And following her heart, she has always tried to be a helping hand for the needy through her social work.
When asked, "Will society accept Prostitution as a business?" Her bold answer shocked the audience, "Prostitution is already an existing business, and the only thing is that we don't want to accept it socially. It's just a matter of bringing prostitution under proper legal terms and regulations and provides an equal, open platform for the sex workers; we would then start seeing their acceptance in society." The audience loved her candid response and how she was so comfortable talking about such a heavy subject.
The audience was engaging throughout the authors' meet and it was an amazing event to witness as the students were not at all hesitant to openly speak about a topic often considered a taboo in our society.
If you have a young writer at home then,
Read: How to Publish a Children's Book? A complete guide
Dr. Poonam Maan Boora, the author of the upcoming book 'Abhi Main Zinda Hoon' and a socialist, politician, ex spokesperson of BJP and currently, a member of Advisory board – FCI, went to the extent of questioning the audience who was in favour of legalization of prostitution, and if any of them would be comfortable with a prostitute living in their colony? 
A student asked her, "If prostitution is legalized, what will be its effect on our society?" To which she replied, "If it is legalized, more people will go there and chances of spreading of STDs will be high. The person affected will not be the only one suffering, the entire family will be affected too."
"Slavery still exists but now it only applies to women and its name is Prostitution."