Thinking to publish a book as a teenager (student)? Creating a b­ook as a teenager is as easy as it is difficult. A bundle of emotions follows us either as baggage or as a thing that we never talk about.
From the age of 13-19, we are vulnerable, emotional, and like clay – we can be molded, in any way we want. So why don't we change those heavy emotions to a creation of life that would comfort others?
There must be others suffering like you too.
Whether it is Love, friendship, heartbreak, or just another imaginary world where our emotions are our strongest power – you can explore and let others get lost in your world too.
The more we read and feel, the more we feel inspired to write. Be an open loop for people to find infinite loopholes where they can find their own safe haven.
As a teenager, writing can help you to find your sanity in your story too.
"Write your story, experiment with it, feel it, let it entangle you, and then let it out to the world to see"  
The biggest example of a famous teen writer – is Anne Frank; the times where she lived weren't the ideal situation for a 13-year-old but what she wrote is still alive today. Her diary was relatable, emotional, painful, and a struggle story while she felt love, frustration, hate, and appreciation for all that she had.
Dan Elconin, was seventeen when Never After was released. A student and a successful writer too. He emoted his emotions as words in a beautiful way that made his readers fall in love with his world of writing.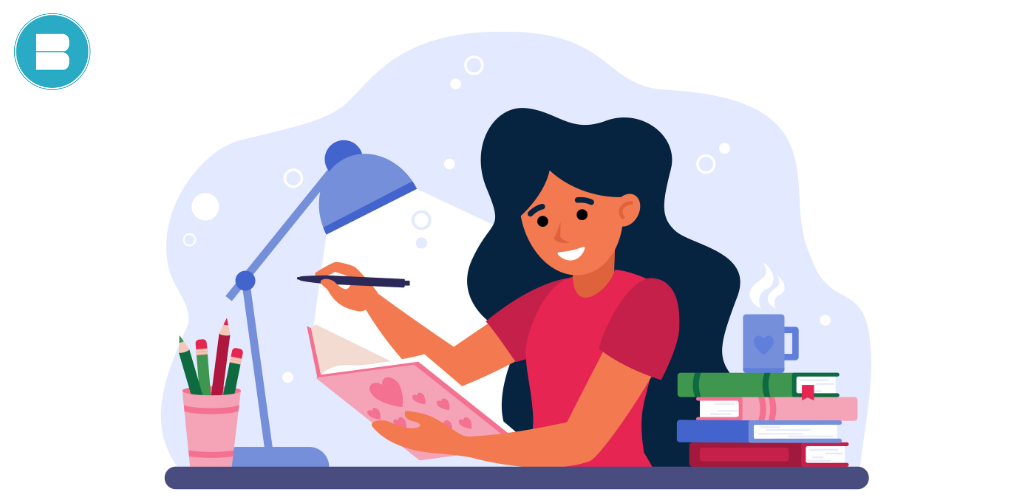 List of teen authors who started writing at a very young age:
Many teens write but they usually feel lost as to how they should publish it. 
Some other teen authors are mentioned below –
Anusha Subramaniam
Christopher Paolini
Helen Oyeyemi
Zuni Chopra
Adeeba Riyaz
Earlier it was quite difficult to publish but today there are multiple platforms that help teenagers grow as a writer.
Wattpad, Web Novel, BlueRoseONE, etc.. are some of the platforms that will help you grow globally and cater to a larger audience.
A few points are mentioned below that would help you understand how these platforms would help you –
Write freely about whatever you feel
Engage with people to understand what is the need in the market
Customize your page according to what you need
Let your creative self, meet the world
Publish your work in affordable prices or free
Age is literally a member when it comes to the world of literature. Anyone who can think can write with a little practice. It is more about what you believe in.
Trust yourself and the process, don't just give up if you get stuck.
Our free self-publishing platform, BlueRoseONE, helps you reach globally – you can publish your own book free from anywhere and let it reach everywhere for people to read.