How do I protect my books from being copied?
Copyright is a process that makes sure that your property remains yours. This is a very important step in your journey as it warrants that your book will be your own. 
Plagiarism is a very common thing in the writing world. People often copy from novels and make them their own which is unjust to the writer who has struggled for years to perfect their art. 
It is better to copyright your material before putting it out there for the world to see.
Read: 

How to self-publish a book for free?
Copyrighting is a complex process and requires a lot of experience to do the process right.
You can file for copyright by clicking on this link and following the steps given:
Steps for Online Filing of Copyright Registration Form:
1. Click on the link "Click here for online Copyright Registration" provided at the bottom of this page.
2. The online "Copyright Registration Form" is to be filled up in four steps
I. Complete the Form XIV, then press SAVE button to Save entered details, and press Step 2 to move to the Next Step.
II. Fill up the Statement of Particulars, and then press SAVE button to Save entered details, and press Step 3 to move to the Next Step.
III. Fill up the Statement of Further Particulars.(This form is applicable for "LITERARY, DRAMATIC, MUSICAL, ARTISTIC AND SOFTWARE" works), and then press the SAVE button to save entered details, press Step 4 to move to Step 4.
IV. Fill up the Payment Details (presently through DD/Banker's Cheque/E-Payment),
3. After successful submission of the form, a Diary Number will be generated (Please note it for future reference).
4. Please take a hard copy(print) of "Acknowledgement Slip" and "Copyright Registration Report", and send it by post to
Office of the Registrar of Copyrights
Copyright Office, Department of Industrial Policy & Promotion
Ministry of Commerce and Industry
Boudhik Sampada Bhawan,
Plot No. 32, Sector 14, Dwarka,
New Delhi-110078
Email Address: copyright@nic.in
Telephone No.: 011-28032496
(List of the documents to be attached in pdf, please ensure that acrobat pdf is installed in your system).
Should I copyright my book before sending it to an editor?
It can definitely be risky to send your draft to anyone, be it an editor or anyone, but it is also important that your book witnesses finesse through the hands of an editor. It is advisable to send your book to an editor who can be trusted. It is also recommended to copyright the final draft only so that your best work gets the copyright.
In case you copyright your book then the copyright will be filled with mistakes and then the person who copies your content will still be able to publish it claiming as their own. It is better to get the copyrights of the book after it has been edited. 
BlueRoseONE offers various services where we will help you in getting the copyrights, without facing the hassle of deciding which is the right route. 
We also offer editing services with only the best editors, who can be trusted and have already made hundreds of authors happy customers.
There are two types of copyrights available in the writing process. 
One is for published books and one is for unpublished books. While the unpublished work can have several grammatical errors which ultimately lead to problems later on, a published work will be immaculate. It will get a No Objection Certificate (NOC) in the copyrighting process which essentially becomes proof. 
NOC is not available in unpublished novels. 
Also getting copyright along with the name of a recognized firm like Blue Rose always acts as an advantage.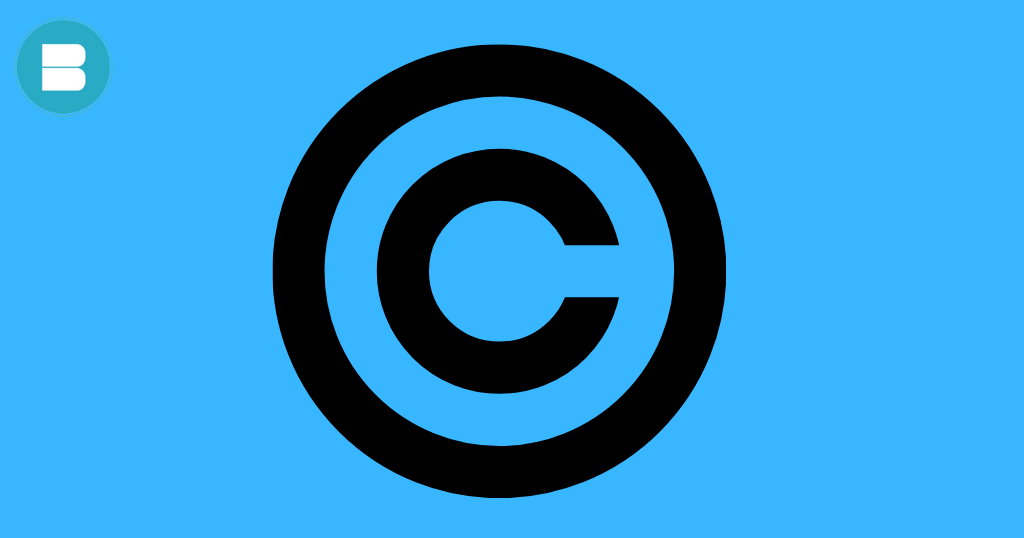 Do publishers own the copyright?
If you go through the process of getting your book published through traditional publishers then they take the copyrights of your book however if you decide to publish your book through self-publishing, for example, Blue Rose Publishers then you are the sole owner of your work. We here at Blue Rose make sure that every step is taken judiciously in the copywriting process. 
Oftentimes when the author tries to do this process by themselves it is often riddled with mistakes as they are inexperienced individuals. 
This won't be the case at Blue Rose as we have experienced professionals who have done this countless times. Getting a copyright is also a tedious process that stretches on for months. If any error occurs while getting a copyright for a book then the entire duration of 3-4 months gets wasted and the book gets delayed as well. 
Choosing the professional route omits the chances of any error and gives you a foolproof outcome. 
Another benefit of this would be that newbie writer are not often aware of the loopholes that can be found in the process of copyright. 
There are several people out there who are waiting for you to fall into these loopholes. Our professionals at Blue Rose are very well aware of these and know-how and when to avoid them so that no one can take advantage of your situation.
In conclusion, always fight for the years you have given to your writing. Go through the copyrighting process and claim your work as your own. Your hard work should not be easy to get trampled on.