Thinking to publish short stories online for free? Sometimes a small step is what a budding writer needs to become a self-published author. But writing a whole novel is something that comes naturally – you need practice, patience and the determination to write.
Short stories could be a small step to writing a novel. Instead of jumping in the ocean, practice in the swimming pool.
A fictional prose narrative that is shorter than a novel, usually dealing with a few characters, aiming for the unity of effect, and frequently focusing on mood creation rather than plot. For Examples – You Will Never Be Forgotten by Mary South, What is not yours is not yours by Helen Oyeyemi, etc…
Short stories are typically 10 to 25 pages long, making them far shorter than novels, with only a handful nearing novella length.
Anything fewer than 1,000 words is referred to as a "short story" or "flash fiction", and anything less than 300 words is appropriately referred to as "microfiction".
How to write a short story?
A short story is like writing a novel but in a much shorter version. There are different ways to write a short story but the main elements have to be included.
Inciting Incident
Rising Action
Climax
Falling Action
Let's break into the steps of writing a short story:
Try to clear your mind and understand that a short story is not a novel
They have very common characteristics but the only difference is length. While novel writers can make the story as long as they want but the short story writers have to stay within a confined word limit.
Plot should be engaging and still kind of obvious
Trying to be mysterious while writing a short story can be a difficult task – as we have a word limit with us. Try to say a lot in fewer words because that is how short stories work.
Less characters is your way to go
Having a couple of characters is not how you should roll while writing a short story. Each character needs to have closure in a story and that would be a bit difficult when you are working under a limit.
Create conflict
Conflict is always a 'YES YES'. Conflict is the key character no matter what. Try to be more creative with the conflict as it builds up the climax and catches people off-guard.
Backstory? Maybe
The backstory isn't a thing that can be suggested in a short story until necessary. But sometimes a backstory is important to explain how the character is the way it is. And that is when your quotes come in – less is more!
Narration + Dialogues = Wow
Narrations and Dialogues should have a balance. Your story will be more natural when it will have dialogue and it will appeal to people, more. Also, there is no greater way to create drama than with precise discourse.
EDIT!!
Editing is your saving grace. It is popularly said that "To be a good writer, one needs to be a ruthless editor." This is the time to examine the backstory and determine how important it is to the plot. Remember that just because a story is brief doesn't make it any easier to write.
Short stories are the best examples of how a writer can work with less words and still bring colors to the story.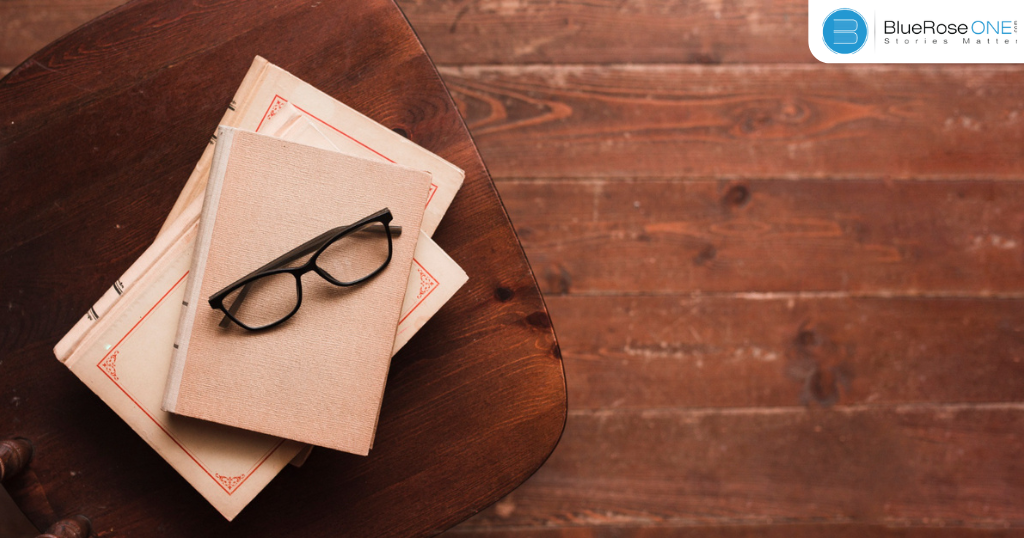 On which platforms can you publish short stories online?
There are a number of platforms where you can write, read, and publish. Platforms like Wattpad, Web Novel, Quotev, BlueRoseONE, and many more.
Wattpad
Wattpad is a global online platform that caters to an audience that loves to read, write, and inspire. It has been on the internet for ages and is still a sensation in the reading community.
Web Novel
Web Novel is a growing platform that is new in the online platform. Web Novel has been a platform that caters to a lot of genres from Romance to Anime Stories as well.
Quotev
Quotev is still a gem that hasn't been popular because of the other growing platforms. It has stories, quizzes, and a lot of interactive fiction-based games that would engage and inspire you.
BlueRoseONE
A new global platform BlueRoseONE that allows you to read, write, and even publish your book for free. Books are written by people like us where everyone is treated as an author. Different genres and multiple engagements.
There are a lot of other platforms where you can grow as a short story writer. You can publish your short stories for free on these platforms and can grow engagement and fan base as a writer.
Readers on these platforms are honest and understand your need for the appreciation and criticism that you expect and need to be motivated to do better as a writer.
How can you get paid by being a short story writer?
These platforms also turn your books into paid books or show the readers as ads to increase the readership, once you reach a certain number of readers and likes – you get paid and even get you to book published.
Short stories are also in demand by magazines, newspapers, blogs, and anthologies, and many of these publications pay authors for writing short stories.
In fact, you can earn more money per word by just writing short stories that later you can publish as a novel.
Being a writer is a gift that many are appreciating now. We take lifeless characters to them being people's emotional support. Write and Practice is what you can do to be a better writer and get money for doing something you love.
But still if you feel something is missing, you are free to share your views in the comment section.