A dream for every writer is to see himself as an established author. One believes that all the dedicated efforts needs to be summed up into something productive. So how can we possibly achieve that?
Self-Publishing is the most obvious answer. 
If you are looking for a method which is easy, quick and affordable, then Self-Publishing is something one should get involve into.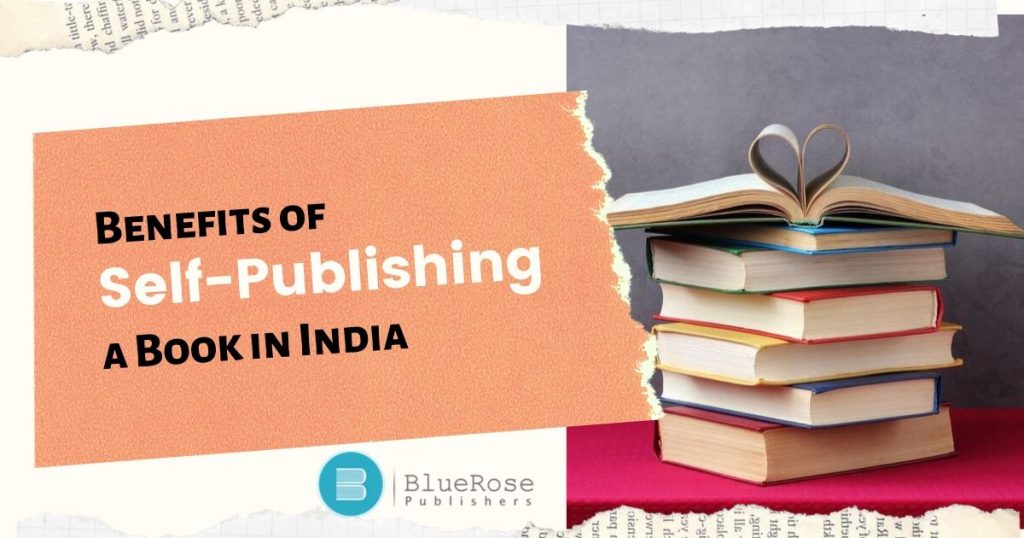 Here are a Few benefits of self-publishing a book in India:
EVERYTHING UNDER CONTROL – One of the best things about going for self-publishing is that everything would be under your control. As an author, it is very important and self-satisfying to lead the process entirely YOUR way. From designing the cover to setting up prices and even retention of rights, the sole authority of your writing piece will be yours.
MORE PROFIT – Self-Publishing helps an inspiring author to earn more. This is because all the money you make by selling books comes back to you. In such a way, you can invest that money on the advertisement campaign or promotional sites.
LEARNING – It helps you to navigate your journey. As you go through, there are series of steps you will be learning. From creating and proofreading the draft to researching advertisements campaigns and marketing options. You will be enlightening yourself on idea of publishing a book.
EVERYONE IS WELCOME! – The idea of self-publishing is to give opportunity to everyone. No matter if you are new to the business, or still fledgling your way, self-publishing offers great help to emerging authors for stepping their foot in literary world.
BETTER EXPOSURE – Self-Publishing offers an array of methods to get your book reach to variety of audience. You can complete your book any time, and can submit your draft for publication. Within couple of days your book will be live on every social platform. So the approach of self-publishing is faster than traditional publishing, which eventually proves to be a better option for a first-timer.
BETTER ROYALTIES – A great advantage of self-publishing your book is that the author enjoys more percent of royalties. The majority of the profits are at the hands of the author.
BETTER NETWORKING – When it comes to self-publishing a book, the options for marketing are more. You will be gaining access to every little detail from scratch. Since you have the freedom to choose your social platforms you won't be facing any conflicts with the publishing house
So, now that you are equipped with the knowledge of the benefits of self-publishing, go ahead and get your first book self-published!
Feel free to leave a comment below.\