Most writers are a little too familiar with the intricacies of publishing. This struggle starts after the completion of their manuscripts. If one decides to get their book published with one of the traditional publishing houses, one has to have a great deal of patience and a plan B. 
It might be possible that after all the delay, your manuscript is not selected for the process at all; so most of the writers nowadays, in order to avoid this situation, choose Self-Publishing. 
Self-Publishing a book is – doing everything by yourself. So, it would be wiser for writers to plan in advance for the marketing of their book(s). 
This blog will give you a brief idea about the various things you can do to sell and promote your Self-Published book.
There are various types of coffee table books, to name a few — coffee table art books, coffee table photo books, coffee table picture books, coffee table photography books, and luxury coffee table books.
Decorating the description of the book: The first thing a reader notices while selecting a book is its blurb, back cover matter, or description of the book. It might be possible that the content of your book is amazing, while the description doesn't attract enough attention. This will surely hamper the sales of the book. Therefore, it is advisable that you write a few versions of the description and get them reviewed by a few individuals, which will help you choose the best blurb among them.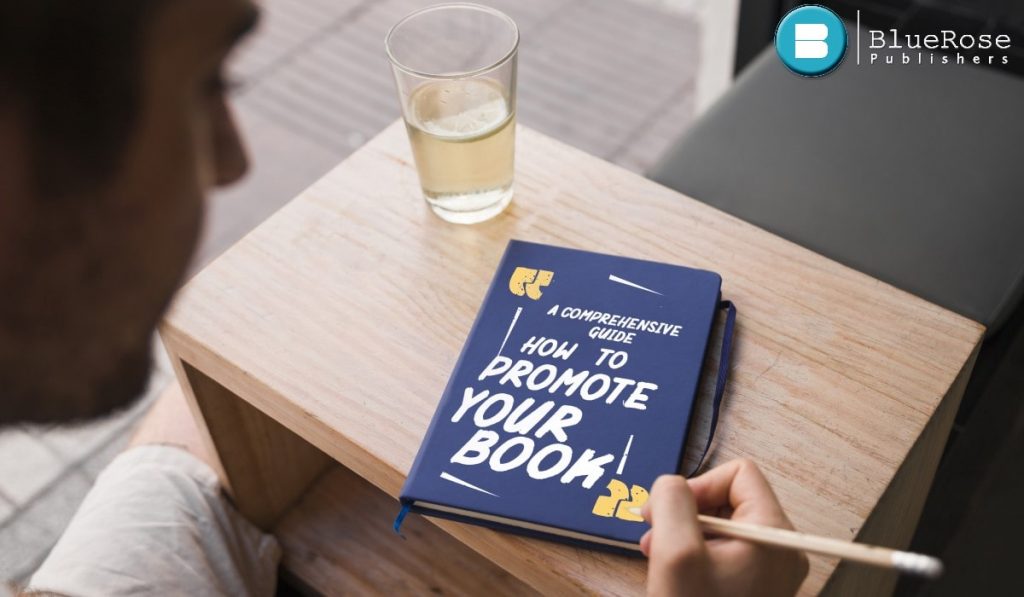 Get reviews for your book: While buying products online, the one thing that matters a lot more than anything else are the product's reviews. People tend to trust a product more after reading the reviews. The real question is, how do you get reviews for your book? Ask your readers to review your book, encourage them to give their opinions. This could be a bit challenging when your book has not yet gained popularity and you don't have many readers yet. To overcome this situation, you need to ask for favors from your friends and relatives; they can help you getting started and gradually you can build up good reviews for your book.
Organize a book launch: One of the key tactics to promote your book is organizing a launch of the book. A book launch is meant to showcase both the author and the book, so an unstructured book launch will seriously hamper the reputation of both the author and the book. A few tips that can ensure a great book launch are:
Research – Before initiating anything, one must research well, until you know thoroughly about the subject. Visiting several launch events will give you a fair amount of idea about the itinerary and planning of the event. Speaking to people who have previously organized book launches before will also help.
Preparing a Guest List – It would be a nightmare if you invite people for the launch of your book, and only a handful of them show up. To avoid such a situation, the guest list should be planned in such a way that there are maximum people from the list present for the event.
Media Invites – Sending out media invites to your local newspapers, magazines and TV channels can help you earn the limelight quite easily. It will also give out a great impression to the audience, if any Media Houses agree to be present during the event. Make sure you design a creative invite for the Media, and interact with them at least 2 days prior to the event.
Inviting Celebrities – If the budget suits you, you can go ahead and invite celebrities to you event as Chief Guests for the launch. This helps creating a major buzz about the book and also increases your chances of getting covered by several Media Houses.
Planning the Event Flow – It is important to keep tabs on what you should and should not include in your event which will not just promote your book among the audience, but will also keep them entertained during the event. The basic idea of Book Launch Events is to promote the book and create curiosity among the audience and readers. Plan the event flow according to the theme of your book in a way that it keeps the audience engaged.
Include refreshments – Many times a major attraction of events is the food and refreshments. This is a great way of attracting strangers to become a part of the event.
How to advertise your book needs to be visible to the readers. The process to do so is by promoting it on different platforms. There are various ways by which you can promote your book.
Starting a blog: A blog will help you convey the idea that inspired you to write the book. There are certain things that cannot be incorporated into a book and a blog will help you convey those things to the readers. To make sure that the blog serves its purpose, you should not just use it to ask people to buy your book as this will make it look like you are only interested in selling your book for monetary gains. Instead, use your blog to promote the material that you have written in your book.
Social media: Proper use of social media can do wonders, and it is a must to promote your books or short stories. Using various platforms available on social media will ensure a very good reach of your book.
Using emails: Spreading awareness about your book using emails is cheap and it can be a great tool of promotion for your book
Offering something for free: Although this sounds a bit painful, but for long-term business and promotions, this is a very good option. Giving out free copies of your book to popular reviewers can create a lot of buzz for your book, as this helps reach to a much larger reader base.
Summary
Self-Publishing has lately been made very easy in terms of the simplification of the process. 
However, when it comes to Marketing, it is not possible to offer services at nominal prices. Initiating the marketing on your own end will not just cost you lesser resources (except time) since the Publisher is doing the work for you, they charge more, but also creates a larger impact as you know your story the best. 
There are, nevertheless, several services that Publishers offer excellent assistance at pocket-friendly prices. Self-Publishing is not a bed of roses, but if you plan well, you can avoid the thorns