We have provided you with best classic children's story books of all time. A lot of us have grown up listening and reading to the most beautiful stories full of morals like love, friendship, kindness, and so many more.
We grew up with the safety net of these emotions and had role models that stay with us till today.
These books can be found online for free or can be bought on amazon.
We grew up with these books and they are now a part of us. If you want to revisit that childhood again or want to show your younger ones the childhood you lived –
Mentioned below are the 10 most popular Classic Children's Story books of all time:
THE VELVETEEN RABBIT BY MARGERY WILLIAMS
This crowd favorite tells the wonderful story of a boy's plush rabbit who comes to life. Although the novel contains some tragic passages, such as when the boy's doctor orders that all of his stuffed animals be destroyed following an attack of scarlet fever, the happy ending is difficult to overlook: A fairy pays the Velveteen Rabbit a visit and grants him a second chance at life, a luxury reserved for stuffed animals who were sincerely and dearly loved.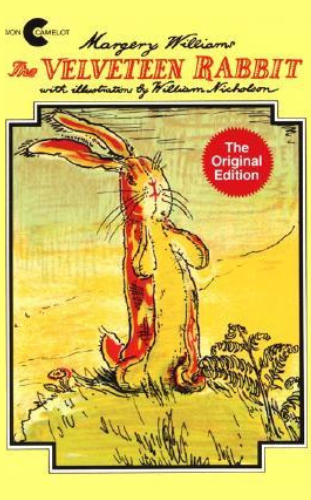 ALICE IN THE WONDERLAND BY LEWIS CARROLL
Lewis Carroll's imaginative narrative is a writer's fantasy. Alison Jay's colourful version of this great narrative is an accessible edition of the novel – and a beautiful present for those who are already Lewis Carroll lovers – with the complete, unabridged text and bright full-colour drawings on practically every page.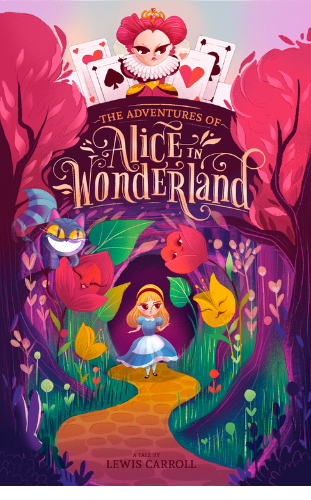 THE JUNGLE BOOK BY RUDYARD KIPLING
In Rudyard Kipling's classic adventure, follow the adventures of Mowgli, a kid adopted by a family of wolves, and meet Baloo the bear and Bagheera the panther, who teach him how to survive in the jungle.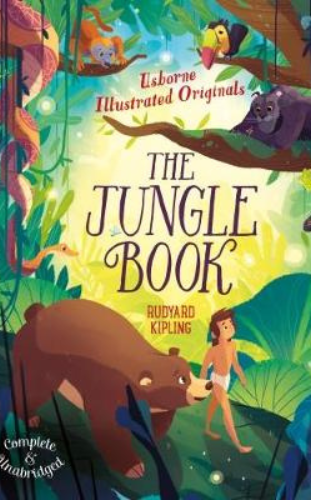 THE WONDERFUL WIZARD OF OZ BY L.FRANK BAUM
The Wizard of Oz was initially published in 1900 and has since been adapted for theatre and screen. This magnificent volume, which would make a fantastic present, combines its timeless appeal with fresh, new artwork. Join Dorothy and her pet dog Toto on their journey through the wonderful Land of Oz on the yellow brick road. Will they be able to track down the Wizard, fight the Wicked Witch of the West, and return to Kansas?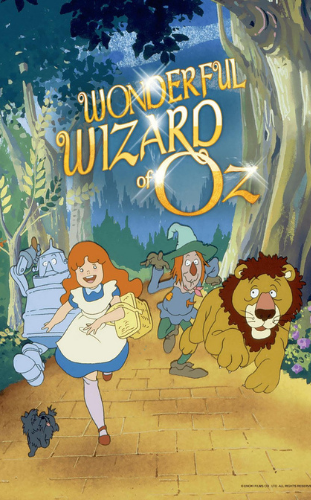 The magical idea of never growing up lies at the heart of the story of Peter Pan. When Peter Pan flies in at the bedroom window of the three Darling children one starry night he leads them off flying over rooftops and, to the cry "Second to the right and straight on till morning", off to Neverland. Here they meet the Lost Boys, the mermaids, the cheeky Tinkerball and, above all, the deadly captain Hook and his pirates. Adventure follows adventure before the three darling children are returned safely home and back to bed. But they never forget Peter Pan and nor will readers who will also love the magic he leads them to.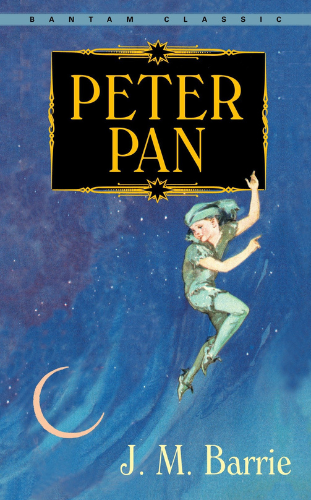 Create & Publish Your Book For Free
HARRY POTTER BY J.K. ROWLING
K. Rowling's Harry Potter series is a collection of seven fantasy novels. The novels follow the lives of Harry Potter, a young wizard, and his companions Hermione Granger and Ron Weasley, who are all students at Hogwarts School of Witchcraft and Wizardry. The major plot is around Harry's battle against Lord Voldemort, a dark wizard who wishes to become immortal, to destroy the wizard governmental body known as the Ministry of Magic, and to subjugate all wizards and Muggles (non-magical people).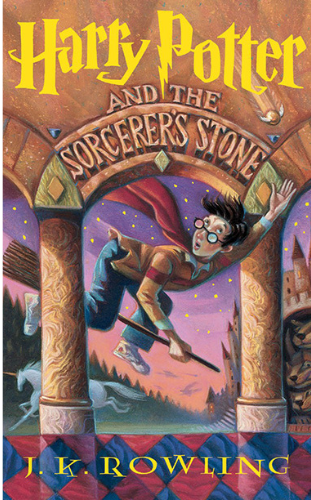 WINNIE THE POOH BY A.A. MILNE
Over eighty years ago, A. A. Milne's first stories about Winnie-the-Pooh, the world's most renowned bear, were published. Pooh and his Forest pals' popularity grows with each new generation of children and their parents. Discover what happens when Pooh pays a visit to Piglet and he encounters a Heffalump, as well as when Eeyore loses his tail and Pooh recovers one!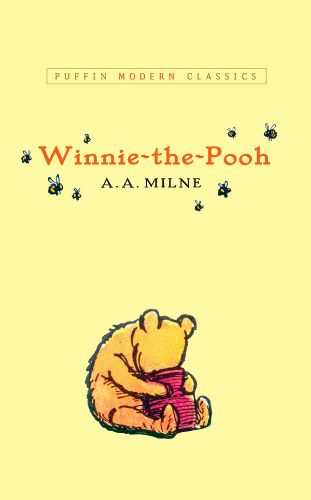 THE SWORD IN THE STONE BY T.H. WHITE
The fascinating story of a boy named Wart who grows up to become King Arthur despite being shunned by everyone except his tutor, Merlyn. When Merlyn the magician arrives to tutor Sir Ector's sons Kay and the Wart, learning becomes a lot more enjoyable. After all, who wouldn't want to be transformed into a fish, a badger, or a snake? Merlyn, on the other hand, has very specific plans for the Wart.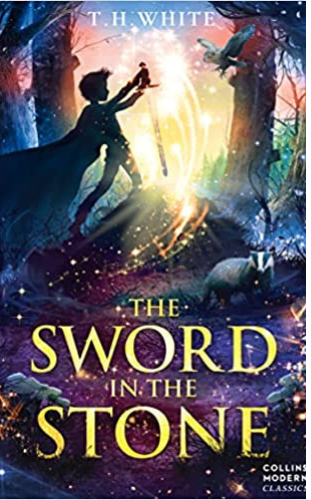 GREAT STORIES FOR CHILDREN BY RUSKIN BOND
Ruskin Bond's Great Stories for Children is a collection of some of his most delightful children's stories. It stars Toto, the monkey, who falls in love with the narrator's aunt, much to her chagrin, a python obsessed with his own appearance, a mischievous ghost who enjoys stirring up the house when things get boring, three young children stranded in a storm on the Haunted Hill, and Ruskin Bond himself, who happens to meet a ghost at a resort late one night.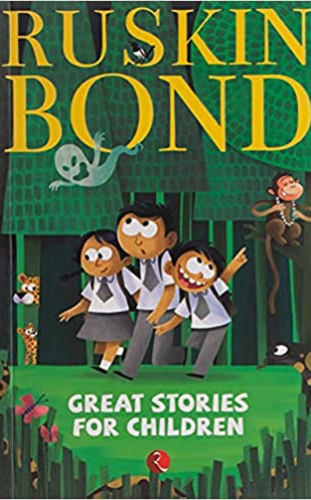 THE HOBBIT BY J.R.R. TOLKIEN
R. R. Tolkien's The Hobbit, or There and Back Again is a children's fantasy novel. It was released in 1937 to widespread critical acclaim, earning it a Carnegie Medal nomination and a New York Herald Tribune award for best juvenile fiction. The book is still widely read and considered a classic in children's literature.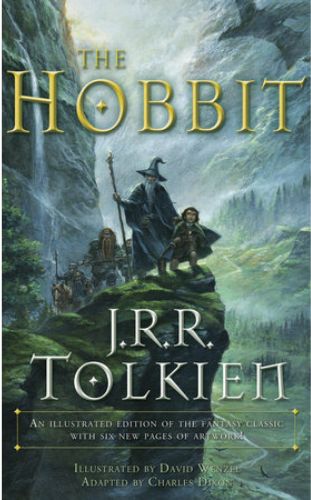 These children's books are the most famous and hold a lot of memories in our minds. No matter what your age is, you can always read them and go back in time when you need to remember your childhood. Whether you are a kindergartner, middle schooler, high schooler, college student, or a full grown adult living their work life – these books are evergreen forever.
Hope you enjoy these beautiful books in your reading sessions. Also, comment your favourite children's book, so even we can grab a copy to read.