Thinking to self publish a Tamil Book? First let's to know the history of Tamil Language. Tamil is one of the few extant classical languages, having a literary tradition dating back two millennia.
Because of the high level of diglossia in Tamil and the priority given to classical Tamil, much of the vocabulary and forms of spoken Tamil have been kept in modern Tamil, with the higher registers of literary Tamil moving towards the classical language.
The oldest surviving examples of Tamil writing are rock Tamil inscriptions from the third century BCE written in Tamil-Brahmin script, a modified version of the Brahmi alphabet (Mahadevan, 2003). 
Read: How to self publish an astrology book | Essential Guide
Tamil literature and language are divided into three periods by linguists: ancient (500 BCE to 700 CE), mediaeval (700 CE to 1500 CE), and modern (after 1500 CE) (1500 CE to the present). 
The term 'Tamil' has multiple meanings. Centamil is especially well suited to literary Tamil prose. However, it is unsuited for writing vernacular Tamil, koduntamil. In the nineteenth century, attempts were undertaken to create a written version of the vernacular spoken language. Colloquial written language is usually found in educational books and dialogue situations in fiction nowadays.
Tamil is written in Arwi, an Arabic script used by Muslims who speak Tamil. Tamil is the only language in which a god is also embodied. The Tamil Thai temple at Karaikudi, Tamil Nadu, is the deified personification of the Tamil language as a mother.
The first book was published in Tamil. The oldest book, "Thambiran Vanakkam," is on exhibit at Harvard University's museum in the United States. Tolkappiyam, penned by Tolkappiyar, is the oldest Tamil book still in print today. The book is a first-century BC or AD grammatical treatise.
Tamils refer to vowels as "life letters" and consonants as "body letters." Needless to say, things must work together. As a result, the vowel consonants are referred to as 'life body' letters. This is a one-of-a-kind approach to alphabets. Tamils have their own letter.
The Tamil alphabet consists of 247 letters (12 vowels, 18 consonants, 216 vowel consonants, and one unexplained letter called Aytha Ezuthu). It is spelled with three dots and pronounced 'AH.'
Many traditional publishing houses strive to remain in global or national languages so that everyone can read and enjoy them. While self-publishing is very different, it allows you to explore the world of publishing while also saving money. However, selecting a decent publishing house is also difficult. 
So, here are a few pointers to help you select the best publishing house for you:

Make a list of possible publishing houses:
Find various sorts of self-publishing houses and submit a query to get a brief overview of what each publishing house offers and the pros and downsides of each publishing house.
Do study each offer and its pros and cons:
Now that you have all of the information, you must compare what is best for you among all of the publishing houses. While they will surely help you create the bundle, you should also be clear about what is best for your book. This will surely help both you and the Self-Publishing company decide which services are appropriate for your book.
Services such as editing, cover design, paper quality selection, online and offline promotion, and other activities linked with book production are included in the packages.
Trust the process:
Talk to them, finalize everything, and then sign a contract to begin the process. Keep up with the progress and experience the excitement of becoming a new author. Make sure you understand what you need on your cover page, the genres of your book, and who your target audience will be. Make an effort to be a good sport as a client/author, and keep your team members who are engaged in your project motivated as well.
Listed below are some of the Tamil Books self published by BlueRose Publishers: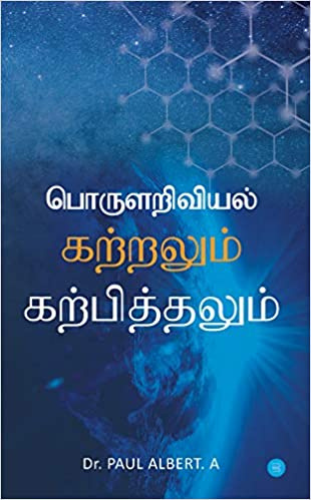 Teaching and Learning of Physical Science by Dr. Paul Albert. A
The book focuses on the aims and objectives of teaching physical science, planning for instruction, practicing the teaching skills in physical science, several methods of teaching physical science and resources for teaching physical science. In addition, the book describes about basic Physics and basic Chemistry. It is also helpful for the first year pre-service teachers who are studying physical science as a pedagogic subject in B.Ed colleges. 
Kadhal Ulagam by V. Dinesh Kumar
This is a collection of poetry, that poetries are based how that boy love to her girl. Mainly poetries are focused the boy's heart expresses the love feel golden moments, desire, imagination, creative that dream of a boy with her girl. The boy shows his unfathomable love to his sweetheart. He adores her with the poetic diction, compliments of submission with her happy and sad moments are based imagined each and every word of poetry to tell the author's soul feelings and the heart performs a different act in the love life are combined with the beauty of nature.
Create & Publish Your Book For Free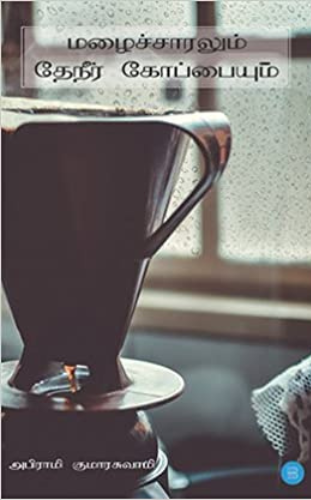 Mazhai Saaralum Theneer Koppaiyum by Abirami Kumaraswamy
It is a poetry book and revolves around an amazing theme of, "Rain and Rainy days." Each poem portraits the feeling of love, hate, and different kinds of emotions of a girl. As the title suggests, all the poems are written in a way to give readers the feel of sitting in their balcony during a rainy evening and sipping tea from their favorite cup, traveling down their memory lane and cherishing back. Hurry up! Grab this amazing walk down the memory lane today!
Thiravukol by Visalakshi Palaniappan
The book is a collection of 100 poems. Most of the poems are mainly about how to safeguard God's creations from destruction. Some of them highlight truthfulness, self-restraint, gratitude, nature, virtues, and emotions.
Mazhaiyidai Minnalgal by Paramaguru K
Mazhaiyidai Minnalgal is a collection of Tamil poems penned down by Paramaguru Kandasamy. These poems are indispensable for every lover of modern lyrical verse. It contains more than hundreds of Paramaguru Kandasamy's wittiest and most profound poems that primarily talks about real and imaginary incidents as Peace, Care, Anger, Love, Family, Social problems, Students, Politics, Environmental Pollution, Youth Unemployment etc. In a nutshell, the collection of poems covers three large headlines. 1. Thooralgal 2. Athikkati&Allangatti 3. PeyMazhai
Don't let the barrier of languages and traditional ways to be a hindrance in your way of becoming an author. We hope to see many of you achieve your dreams and become the best-selling authors you dreamt to be.
All the best in your journeys – till we see each other next time.