"You are a start-up … the next great business is you." – Hugh Howey
As the economy of India is thriving, there is a higher literacy level and a bigger space for the book market. The diversified nature of publishing comes from the varied social and economic levels across the country. 
You'll need someone to be invested in your book as much as you are. This is where the position of a Self-Publishing house becomes crucial. To self-publish a book in India is not difficult and does not require much time. A Self-Publishing company is different from a Traditional Publishing House. The former is Author oriented and will be more suitable for you.
Read: How should you market your first book? (complete guide)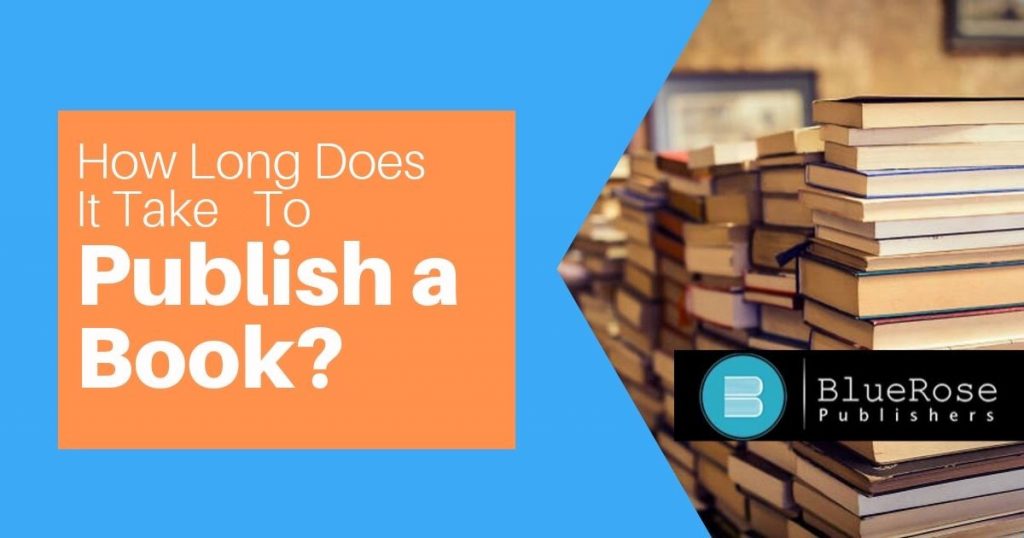 Once you are done with your manuscript, contact a Self-Publishing company and now wait for their response. Their publishing expert will get back to you within a day. They will explain to you all the book publishing services that they provide and solve any queries that you have. They will also help you select a package for the publication of your book within your budget.
As soon as you sign the contract papers for self-publishing a book, your work goes in for editing, beautification, etc. With BlueRoseONE, you have the perk of paying your package money in installments and the work on your book is already put in progress as soon as you pay the first installment.
Editing will take time depending on the length of your book. For 50,000 words, it takes about 10 days. Then comes the stage of author approval for Cover Design, Graphics, and Illustrations, which you can work on along with the editing process.
From Pocket-Books to Coffee-Table Books, you can customize the external appearance of your book according to your demands. Your book can be in an e-book or physical form – paperback or hardbound, as per your choice.
From Printing to Distribution, most Self-Publishing companies take 60-90 days to get your book self-published, whereas, with BlueRoseONE, your book will be published within 30-40 days, approximately.
You know your book and how much effort it took to get it to the form that it is in today. You need a book publisher who is willing to put in the same effort as yours and constantly update you regarding the progress.
Once your book is published, voila! Promote it and get those sales.
There are a large number of issues associated with marketing and distribution support for self-publishers. However, if you get your book self-publish from BlueRoseONE, you are at an advantage as you are provided with all the marketing assistance and assurance that your book will reach out to a large audience.
Self-Publishing in India is a bit difficult, but you need to reach out to the appropriate publishing house which not only provides you with all the benefits but gets your book in the market, as soon as possible, without any lack in its quality. Reach out to BlueRoseONE today and start the publication of your book.
Feel free to leave a comment below.