How to make your self-published book a bestseller? This will help your book reach millions of readers.
Gone are the days when writers needed to depend on other people to get their books up and going. 
Self-publishing is not a new phenomenon but definitely one that needs proper understanding. It is a faster route to give a platform to your work; however, it is notoriously competitive. 
Before you choose your marketing strategies, you must identify the basic difference between traditional publishing and self-publishing. You get published in traditional publishing, that is, you need to get your work approved by a publisher who, if they choose to go ahead with it, will take care of the entire process from beginning to the end before publishing your work. 
If you opt to self-publish your book, then you do not need anybody's approval but you do need to take care of every aspect of the journey.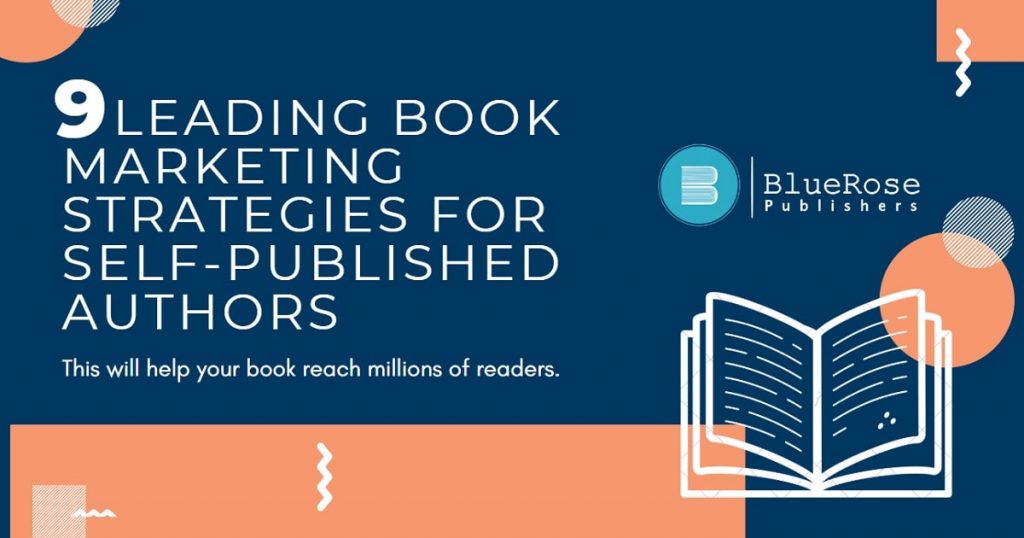 When it comes to self-publishing, making sure that your work is properly seen requires some skills. Don't worry. It's not rocket science! There are just a few strategies that you need to consider to market your book in the right way. Here is a step-by-step guide for all the self-publishing authors:
1. Knowledge of Social Media
One thing that is imperative for any self-publishing author is to comprehend the algorithm of social media sites. Sites like Instagram, Tumblr, Facebook, and Twitter follow a set pattern. In order to make your work seen, you need to understand more than the basic working of these sites. Search for the trending hashtags and engage with other contemporary writers. You need to make sure that your feed lands on the page of your followers.
2. Go Beyond the Basic Social Media Sites
Now that you have appealed to the masses, you need to shift your focus towards serious readers. Go beyond the basic social media sites and promote your work on platforms like Quora and Goodreads. This will help your book to enter the niche club of serious readers.
3. Use your Contacts
Don't be afraid to exploit your personal contacts. You have to lock away all the apprehensions for this step. Ask your friends, family members, and colleagues to give your book a boast. They can post about your work on their social media pages and even spread the word in their respective circles as well.
4. Promote, Don't Sell
One thing that you need to keep in mind while promoting your work is to make sure that you are marketing it and not trying to sell it. Don't use words like 'buy' and 'sell'. Give some meaningful insights about your work. Give your audience a sneak peek. In short, talk about the things that make your work special instead of becoming it salesman.
5. Take Advantage of Newsletters 
Ask your readers to subscribe to your blog or website and use this reader base to market your book. You can use different strategies like sharing the first chapter of your book for free with them. You can even share the updates through these newsletters. Use these newsletters to stay in touch with your subscribers.
Read: How long does it take to self-publish a book in india?
6. Build a Rapport with your Readers
Readers are like gods for an author and building a good relationship with them is a must. Instead of just interacting with them, ask them for their input. Let them help you with your cover design or in selecting the title of your work. In this way, they will feel as if they are an integral part of your journey. 
7. Select your Launch date carefully
One of the most crucial parts of marketing is to carefully select the launch date of your book. Just because your manuscript has wings, it doesn't mean that it is ready to fly. Make sure that your audience is there to receive your book. Create enough buzz around your book before launching it. If you don't want your book to get lost post-launch, make sure to launch it when your readers are ready.
8. Ask for Reviews
Once you have launched your book, the next step would be to ask for reviews. Discuss your book on platforms like Twitter, Quora, and Goodreads. Ask your readers to post honest reviews about your book. It will help to maintain the visibility of your work.
9. Increase Post-Launch visibility
There will be readers who will share their thoughts or pictures of your book with you. Don't neglect them. Repost them on your social media handle. This will let the other readers know how your work is being received and encourage them to give you a chance.
Words might be the dearest to an author but making sure that they are loved enough by the readers is also every writer's dream. Self-publishing gives you the freedom to move ahead in the literary world without being dependent on agents but it does come with added responsibilities. By keeping a few things in mind, any self-publishing author can market their work like a pro.
Reach out to BlueRoseONE today, start the publication of your book and become a Self-Published Author.
Feel free to leave a comment below.