Looking for most popular movies based on books? Then you've come to right place.
Searching to read most popular movies based on Books are beautiful dimensions.
The prospect of witnessing their favorite novel or piece of literature adapted into a film is simply abhorrent to book enthusiasts. When asked, 'How does the film compare to the book?' the answer is usually negative. "The book is superior," is the traditional and well-practiced retort from those who value literature over cinema.
Literature may or may not require films, but films surely require literature for creative growth and nutrition, as well as access to information that is unattainable in cinema.
For some authors, books and movies are not merely different compartments of the same train, but are on whole different tracks. Will the train ever arrive?
Mentioned below are the 10 most popular movies based on books of all time: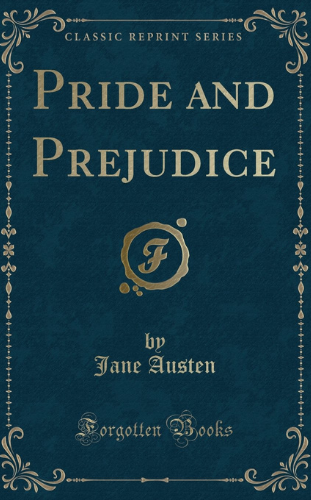 Pride and Prejudice (2005)
Jane Austen's classic novel about love and bad first impressions has been adapted numerous times. However, this film adaptation, starring Keira Knightley and Matthew Macfadyen, takes a more realistic approach than previous adaptations. As a result, Elizabeth Bennet and Mr. Darcy, rivals became loves, come to life onscreen.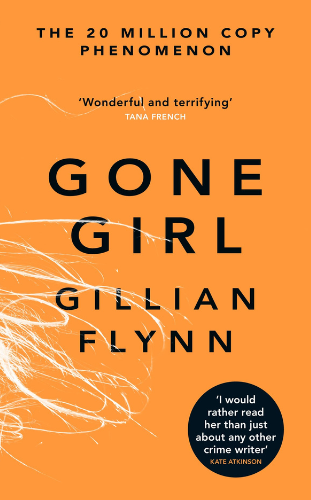 We could write a thesis on Gone Girl and still not be able to delve into the complex themes addressed in the film. Here's what you need to know: The thriller movie by David Fincher is about a guy who becomes a suspect in his wife's abduction. Parenting, manipulation, misogyny, and, most importantly, marriage are all addressed in the film. When it comes to book-to-film adaptations, this is near the top of the list.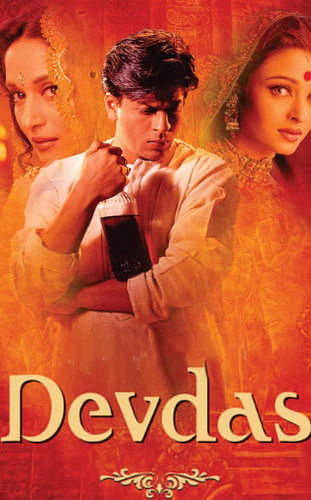 Sarat Chandra Chattopadhyay's Devdas is by far Bollywood's go-to work of literature, judging solely by the number of adaptations it has inspired. It's been remade numerous times. Sanjay Leela Bhansali, Sudhir Mishra, and Anurag Kashyap have all put their unique perspective on the tragic story. However, Bimal Roy's 1955 remake, starring Dilip Kumar, Vyjayanthimala, Suchitra Sen, and Motilal, is considered the best Devdas. What makes it so fantastic? The plot is a tired old narrative. But that might not have been such a cliche in 1955. Devdas (Kumar), a gentle young man, is torn between Paro (Sen) and Chandramukhi (Vyjayanthimala). He turns to the bottle in search of love.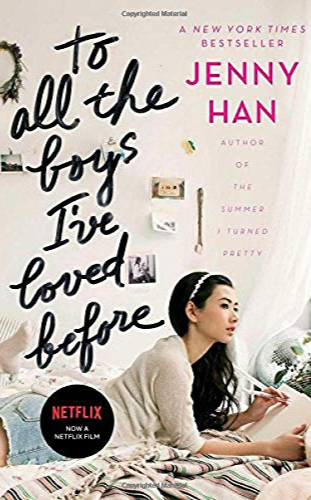 To All The Boys I've Loved Before (2018)
Jenny Han's novel, To All the Boys I've Loved Before
Laura Jean and Peter Kavinsky's romance will undoubtedly go down in history as one of the most popular love stories of this time. Jenny Han's trilogy of young romantic comedy books, adapted into Netflix films, is popular for a reason. Yes, the plot contains certain popular tropes. However, the cinematic adaptations retain a sense of freshness, uniqueness, and effortless charm.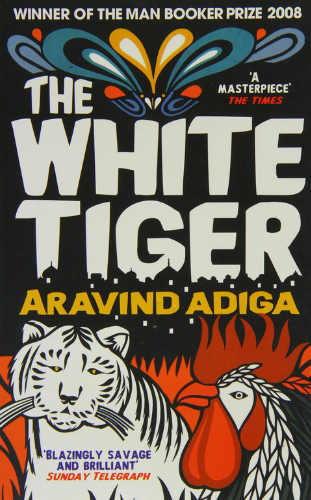 Aravind Adiga's novel The White Tiger: A Novel. This cinematic adaptation of Aravind Adiga's 2008 novel depicts a man named Balram Halwai (Adarsh Gourav in his first main role) who was born into poverty and utilises his intelligence and cunning to develop a profitable business.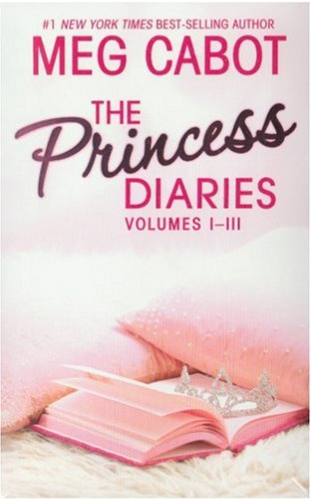 The Princess Diaries (2001)
Meg Cabot's novel The Princess Diaries. The ultimate radiance boost! In this modern take on the Cinderella story, Mia Thermopolis is a shy, nerdy high school outcast who discovers she's actually royalty. The books, which are peppered with reflections about friendship, love, and growing up, are as amusing as the film. The book series, written in the style of a journal, will make you fall in love with Mia even more than the film adaptation did. Don't be surprised if you want to wear Doc Martens after reading this.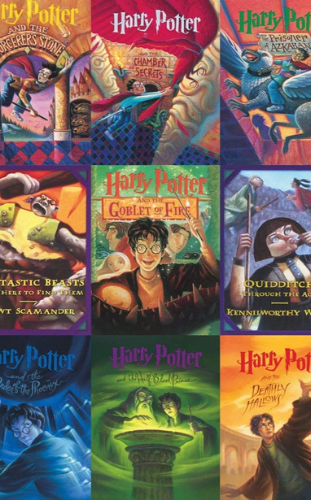 The Harry Potter Series (2001-2011)
Who could have predicted that the youngster who lived would become an international sensation? For decades, readers and viewers of all ages have been enthralled by the Wizarding World, and it's simple to see why: the friendship, magic, adventure, and humour are as compelling in the movies as they are in the novels.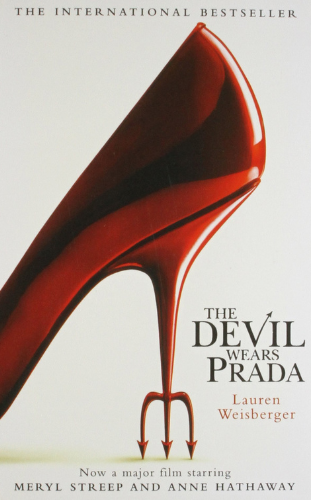 The Devil Wears Prada (2006)
We could write a dissertation on Gone Girl and still not go into the complex problems addressed in the film. Here's what you should know: The thriller, directed by David Fincher, is about a husband who becomes a suspect in his wife's disappearance. The video addresses parenting, manipulation, misogyny, and, most importantly, marriage. This is near the top of the list of book-to-film adaptations.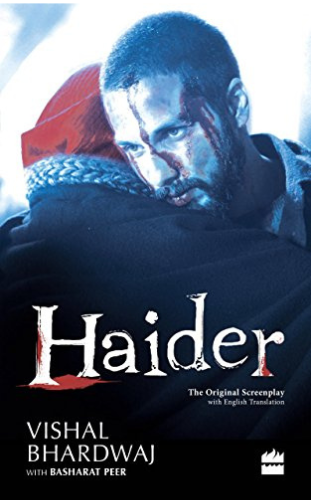 Vishal Bhardwaj's Haider, a sombre reworking of Shakespeare's Hamlet, casts an unflinching light on Kashmir's insurgency and violence. The mothership is played by Tabu, a fascinating and conflicted 'half widow' who nearly steals the film from her son, Haider (Shahid Kapoor). The New York Times reviewer remarked of her character Ghazala, "Instead of Haider, Vishal Bhardwaj might have contemplated naming his fast-and-loose rendition of Hamlet 'Ghazala,' after its Gertrude figure."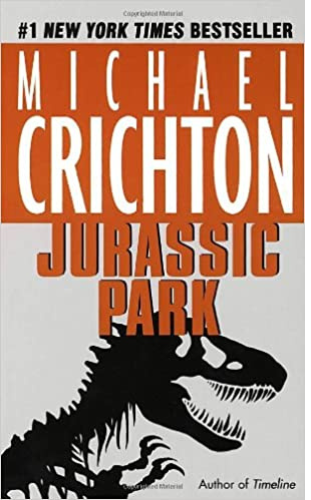 This blockbuster is constantly remade for a reason: it's just fun to see dinosaurs chasing humans! Yes, there's a lesson here about scientific overreach and arrogance in the face of nature, but basically, T-Rex go nom nom.
Create & Publish Your Book For Free
We as well self publish in many regional languages like Punjabi, Tamil, Telugu, Malayalam, Marathi, Bengali, and many more.
You can get in touch with us with your queries and your manuscripts. We will be over joyed to help you become an author – just like you dreamed.

These are few of the most popular movie adaptions. I'd totally recommend them for you to either watch or read. I hope you will enjoy them and don't forget to comment below your favourite movies based on books.
Till we see each other again, Adios!